LES MILLS FILMING – A ONCE IN A LIFETIME EXPERIENCE!
Reebok Les Mills Live Amsterdam 2017 has a unique feature: the Les Mills program releases for the second quarter of 2018 (Q2/2018) will be filmed here. Filming the new program releases usually takes place in New Zealand every three months. These videos then travel all over the world each quarter to enable instructors to learn the new choreography.
This year, the filming will be part of Reebok Les Mills Live Amsterdam! An exclusive chance to experience Les Mills filming in the Netherlands from up close. All Program Directors from New Zealand will be present: that won't be the case for any of the other locations of the Reebok Les Mills Live tour. So it will be super special!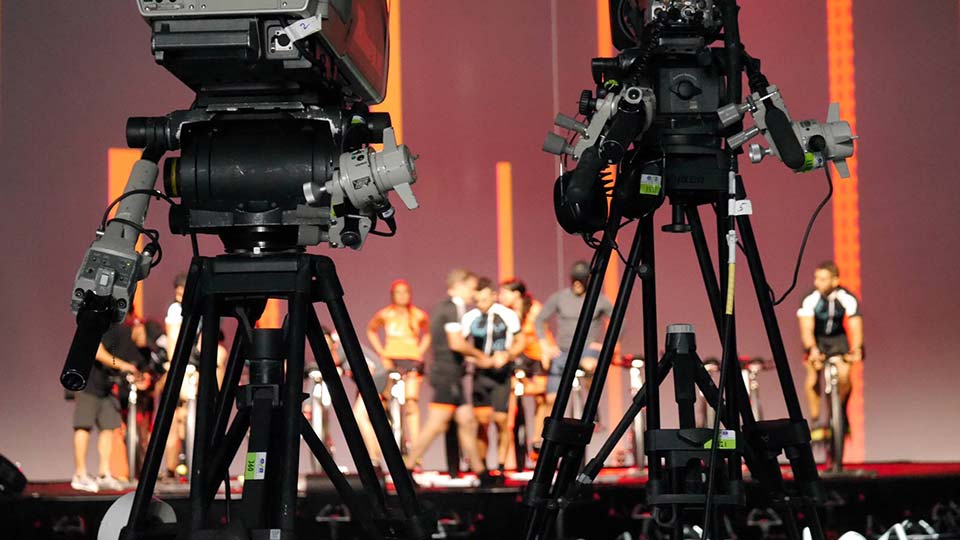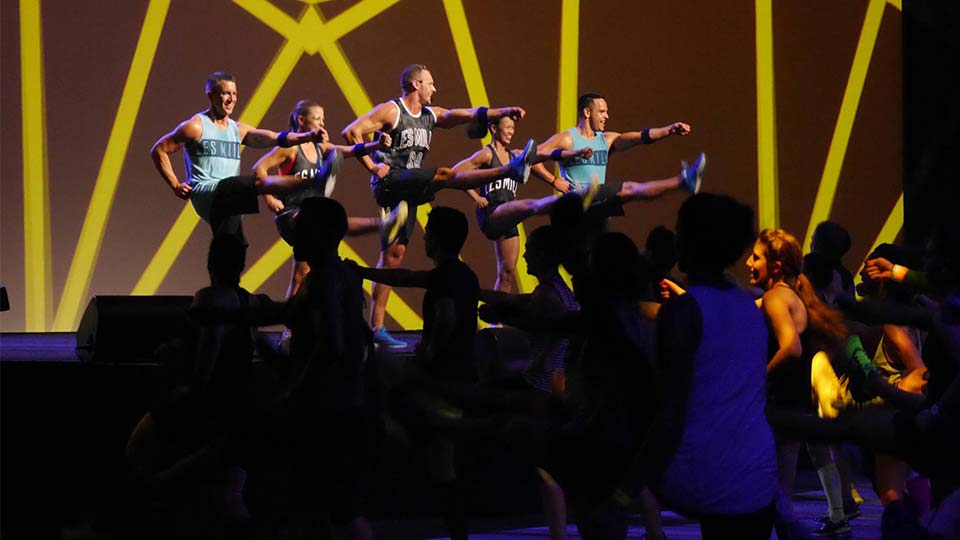 REGISTRATION
Limited spots available!
There is a high demand for attending the filming classes. The same rules apply to the filming as to all other workshops: first come, first served. So make sure you register in time, so you won't miss out on this unique opportunity!
How does it work?
Create your ultimate program based on the timetable.
Order your entrance ticket for Reebok Les Mills Live, for October 6 and/or 7, 2017.
Book the filming classes as add-on.

SPECIAL: BODYATTACK 100 FILMING
Even more special is that the BODYATTACK release 100 will be recorded during the filming in Amsterdam! A special milestone we will not just let pass. This sport-inspired cardio workout builds strength and endurance. This high-energy interval training combines athletic movements with aerobic power and stabilization exercises. BODYATTACK is one of the first Les Mills programs. The program has become increasingly popular worldwide since its introduction in 1999. It is appealing to a broad target group and therefore works in every club!
THE CHAMPION BEHIND BODYATTACK: LISA OSBORNE
If there's one person who can express the energy and positivity of BODYATTACK, it's Lisa Osborne. She always knows how to create the right vibe with tons of enthusiasm and inspiring quotes such as "live in the moment" or "be positive". She believes it's about staying progressive. She's therefore always working on optimizing BODYATTACK.