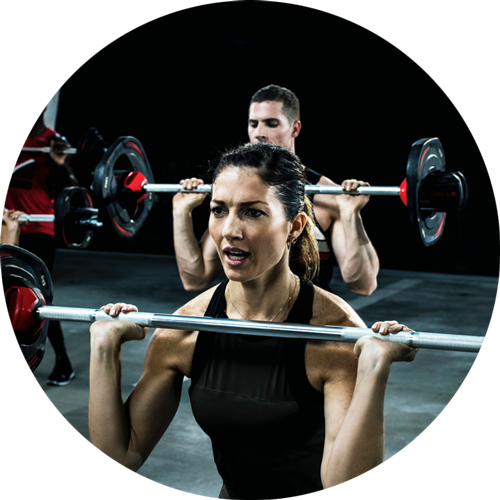 BODYPUMP is for anyone looking to get lean, toned and fit – fast. Using light to moderate weights with lots of repetition, BODYPUMP gives you a total body workout. Instructors will coach you through the scientifically proven moves and techniques pumping out encouragement, motivation and great music – helping you achieve much more than on your own! You'll leave the class feeling challenged and motivated, ready to come back for more.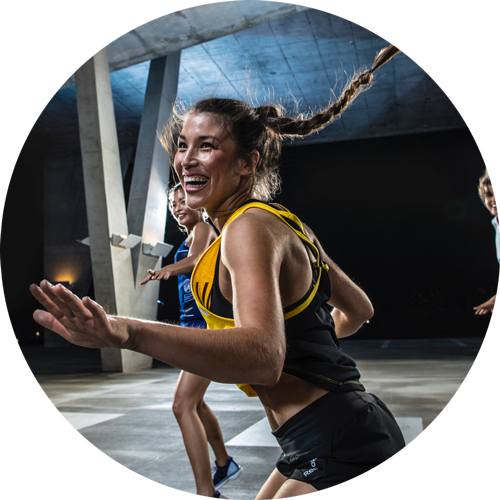 BODYATTACK is a high-energy fitness class with moves that cater for total beginners to total addicts. We combine athletic movements like running, lunging and jumping with strength exercises such as push-ups and squats. A LES MILLS instructor will pump out energizing tunes and lead you through the workout – challenging your limits in a good way, burning up to 730 calories* and leaving you with a sense of achievement.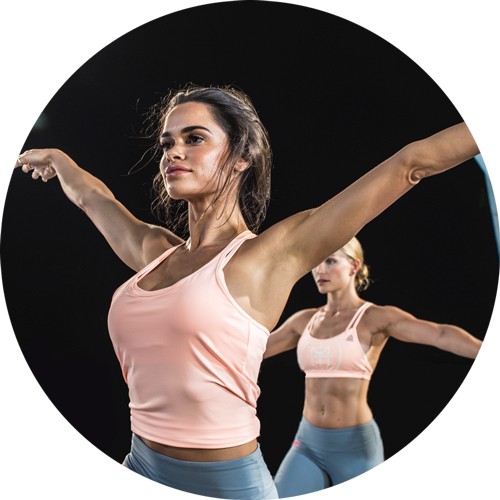 Ideal for anyone and everyone, BODYBALANCE is the yoga-based class that will improve your mind, your body and your life. During BODYBALANCE an inspired soundtrack plays as you bend and stretch through a series of simple yoga moves and embrace elements of Tai Chi and Pilates. Breathing control is a part of all the exercises, and instructors will always provide options for those just getting started. You'll strengthen your entire body and leave the class feeling calm and centered.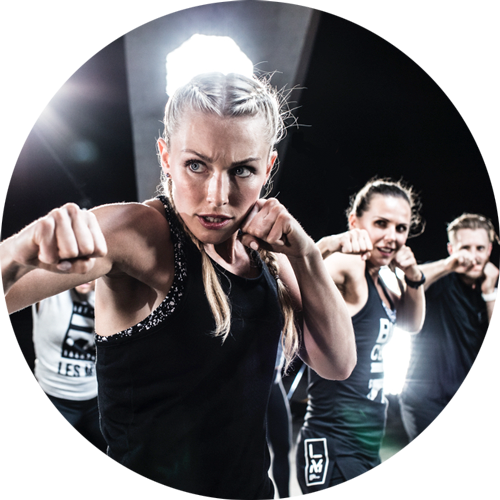 Step into a BODYCOMBAT workout and you'll punch and kick your way to fitness. This high-energy martial-arts inspired workout is totally non-contact and there are no complex moves to master. It will challenge you up to the intensity and motivate you to make the most of every round. You'll release stress, have a blast and feel like a champ.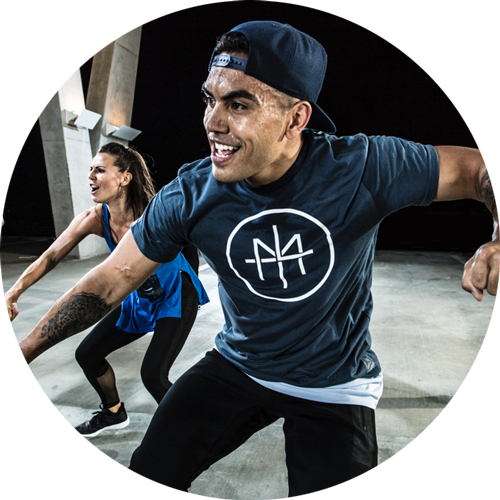 Choreographed by Gandalf Archer in Auckland, New Zealand, BODYJAM is the ultimate combination of music and dance.
Tracks that you love right now? They're in BODYJAM. That new style you've heard about? It was in BODYJAM last year.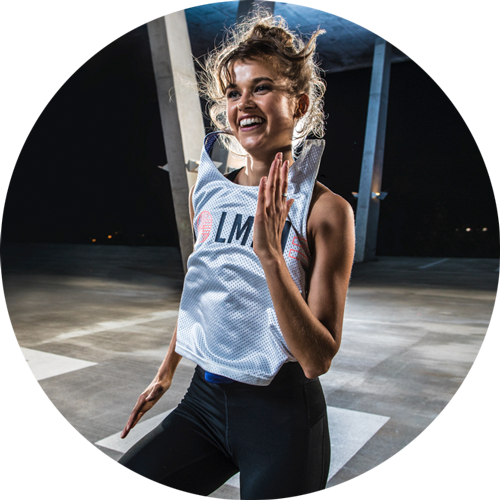 Basic stepping, just like walking up and down stairs, is at the heart of BODYSTEP – a full-body cardio workout to really tone your butt and thighs.
In a BODYSTEP Athletic class you combine basic stepping with moves like burpees, push ups and weight plate exercises to work the upper body. If you fancy quicker stepping and the chance to showcase your rhythm and flair then BODYSTEP Classic is the way to go. There are always lots of options to get you through the workout safely.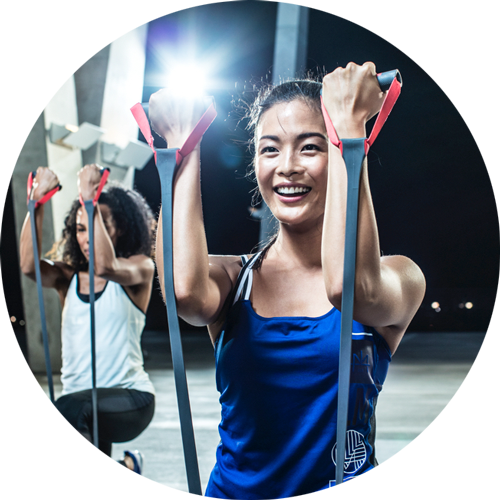 Step into a BODYVIVE 3.1 class and you'll tick off a complete workout. The challenging mix of lunges, squats, running and tubing exercises will help you burn calories and take your fitness to the next level. You'll leave fizzing with energy and on track for all-around healthy living.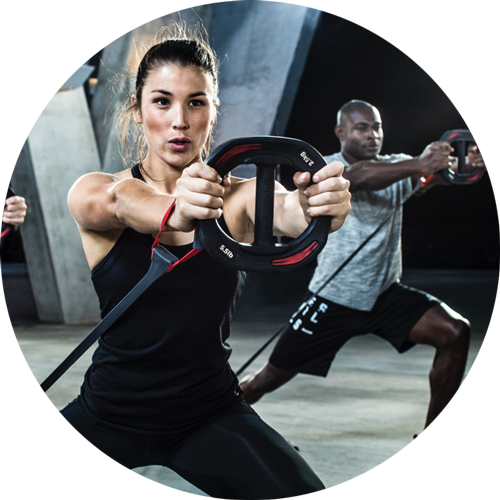 Exercising muscles around the core, CXWORX provides the vital ingredient for a stronger body. A stronger core makes you better at all things you do, from everyday life to your favorite sports – it's the glue that holds everything together.
All the moves in CXWORX have options, so it's challenging but achievable for your own level of fitness. During the 30-minute workout you will be guided through correct technique as you work with resistance tubes and weight plates, as well as body weight exercises like crunches, and hovers. You will also get into some hip, butt and lower back exercises.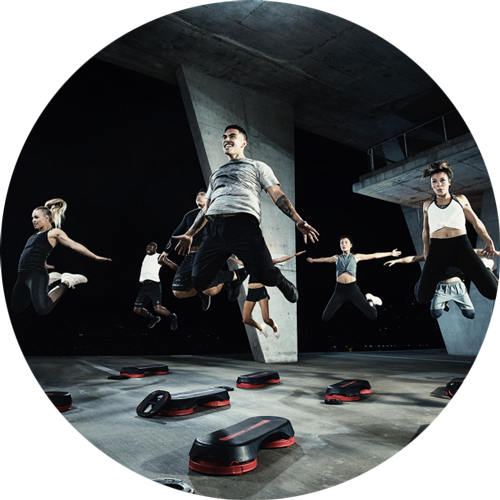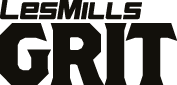 There's no disputing it. It's scientifically proven that LES MILLS GRIT works. The high-intensity interval training (HIIT) effect means you burn calories for hours after the workout, increase aerobic fitness, unleash fast-twitch muscle fibers and grow lean muscle tissue, burning fat.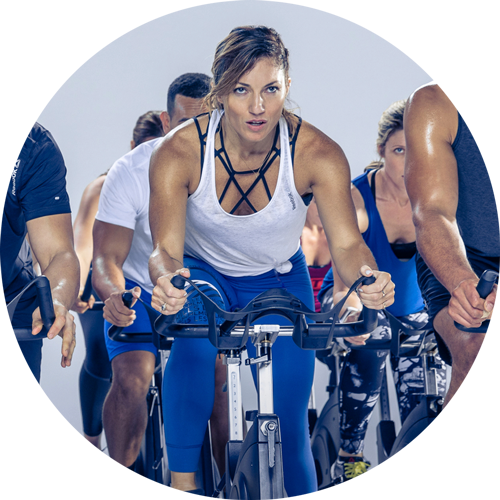 Find your rhythm in a cardio peak cycling workout that delivers maximum results with minimum impact on your joints. RPM tunes you in to great music and takes you on a journey of hill climbs, sprints and flat riding.You control your own resistance levels and speed so you can build up your training level over time.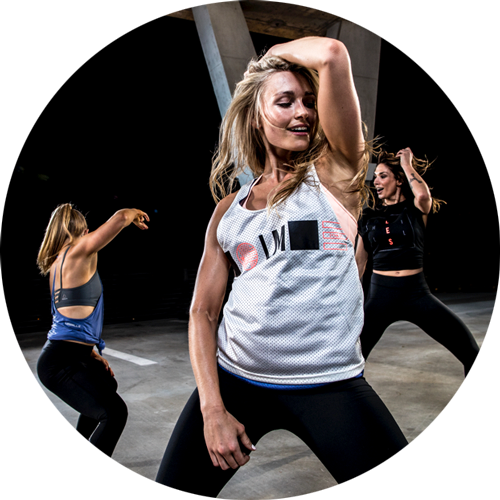 A fun-loving, insanely addictive dance workout. SH'BAM is an ego-free zone – no dance experience required. All you need is a playful attitude and a cheeky smile so forget being a wallflower – even if you walk in thinking you can't, you'll walk out knowing you can!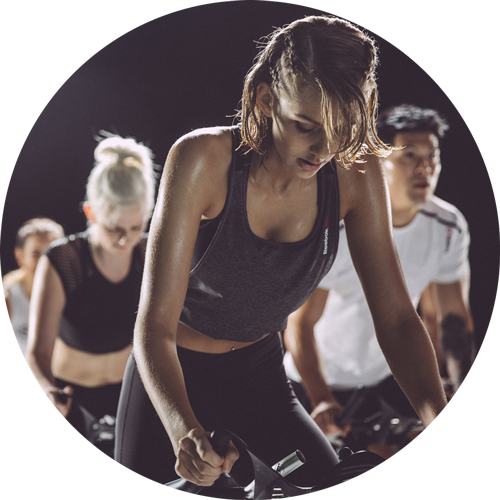 LES MILLS SPRINT is a 30-minute High-Intensity Interval Training (HIIT) workout, using an indoor bike to achieve fast results.
It's a quick and hard style of training that returns rapid results with minimum joint impact.
The short duration of a LES MILLS SPRINT workout will motivate you to push your physical and mental limits. It features bursts of intensity where you work as hard as possible, followed by periods of rest that prepare you for the next effort. The payoff is you will smash your fitness goals and burn calories for hours after each workout.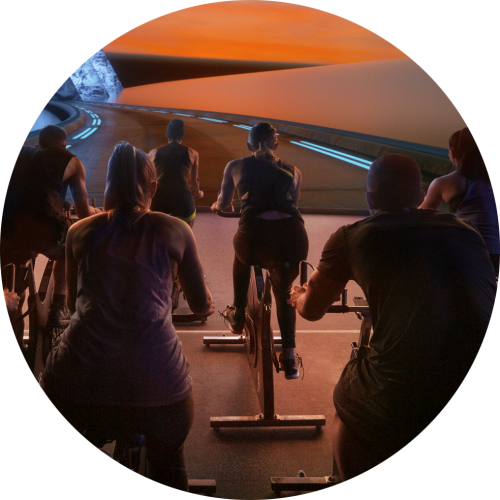 THE TRIP™ is a fully immersive workout experience that combines a 40-minute multi-peak cycling workout with a journey through digitally-created worlds. With its cinema-scale screen and sound system, THE TRIP takes motivation and energy output to the next level, burning serious calories.